Annapolis Maryland Landscaping and Landscape Maintenance Services & Lawn Programs
Landscaping and Landscape Maintenance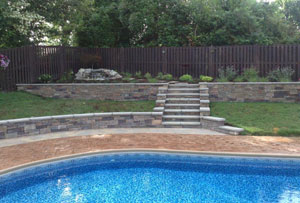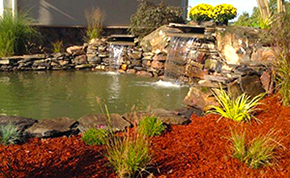 There is nothing like a professionally landscaped lawn.
Let Garcia Patios and Landscaping provide all of the following landscape maintenance services:
Bobcat Services

Cleaning Gutters

Core Aeration

Drainage

Spring & Fall Clean Up

Grass Seeding & Over seeding

Leveling and Grading Turf

Lawn Dethatching

Leaf Removal 

New Landscape

Professional Grass Cutting

Snow and ice Removal

Thinning Woods

Tree, Bush & Flower Installation

Tree Pruning & Bush Pruning

Tree Trimming & Bush Trimming

Tree Planting

Mulching
Tree Removal
  To schedule a FREE estimate on Landscaping and Landscape Maintenance, Click Here.
Lawn Programs
Garcia offers Year Round Lawn & Garden programs that include:
Mowing - cutting turf, edging concrete, line trimming and blowing
Lawn program
Treatment for broadleaf crabgrass weeds plus fertilizer in early Spring

Early Fall fertilizer applied

Late Fall "winterizer" fertilizer applied
And if needed, these services: 
Aeration

Overseeding

De-thatching

Leaf clean up
Great Gardens - Spring, Summer and Fall clean up including deep edging, mulching, trimming, pruning, hand weeding, flowers, Pre-emergent for crabgrass and mulch.
To schedule a FREE estimate on Lawn programs, Click Here.